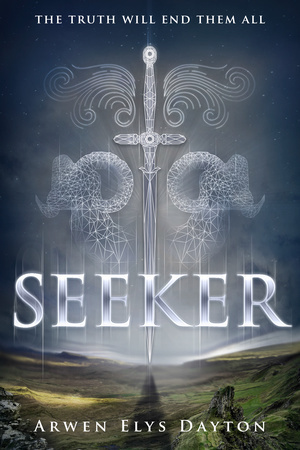 Quin Kincaid has been put through years of brutal training for what she thinks is the noble purpose of becoming a revered 'Seeker'.
Only when it's too late does she discover she will be using her new-found knowledge and training to become an assassin. Quin's new role will take her around the globe, from a remote estate in Scotland to a bustling, futuristic Hong Kong where the past she thought she had escaped will finally catch up with her.
*** I received this copy from NetGalley and the publisher in return for my honest opinions.***
While reading the description of this book I felt it was something I could find myself interested in and when I began reading it I found my assumptions correct. While I do find that this is a teen novel I really enjoyed it as I enjoyed the books that this was compared to. I admit that in the beginning of it I was a bit confused at what was going on and it took me all of a chapter to understand more of it but then I found that the purpose was to be confused and curious. We aren't supposed to understand what is going on and when I realized that it was easier for me to get through the book.
I was really crushing on John's character at first until he seems to have lost his mind a bit while dealing with all the crap he has to deal with. I was really disappointed in the way things turned out with him and Quin but only the way it was brought about. I did like Shinobu....but it was made to appear that he was alone in his feelings for Quin and that she had no clue at what was in his heart. While everything does eventually come out and while we are a bit less confused as to their relationships, everything else comes to be confusing about what being a Seeker is. I'm not sure I understand still....however, I do find myself really anxious to read the next installment of this series lol. The end really leaves you wondering what could possibly happen next! Overall I am rating this one in at four hearts for the amazing adventures we find.