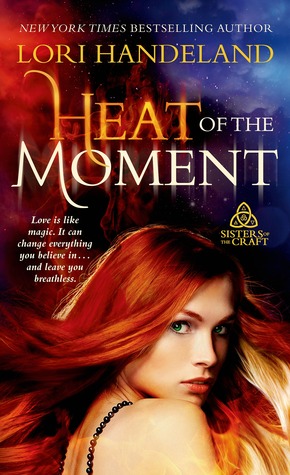 Description
A spell that tore three sisters apart is broken four hundred years later, when the magic in their blood reunites them. Now, one of them will discover her gift—and reignite a love long thought lost…
Flame-haired Becca Carstairs was born to be a veterinarian. Since childhood, her affinity for animals has been special, and her healing touch nothing short of magic. But only Becca knows the truth—that she alone can hear the creatures' voices. She's always trusted her sixth sense… until a string of missing pets, an attempted murder, and a face from her past converge into one explosive mystery, with her at its center.
Is haunted Owen McAllister, the boy who broke her heart ten years ago, related to the sinister crimes that have peaceful Three Harbors, Wisconsin, on its guard? Or is his reappearance part of the answer to questions that have troubled her all her life? As Becca delves into her strange heritage, she'll have to fight for her life… and the man she will always love.
In the second book of this spellbinding new series,
New York Times
bestselling author Lori Handeland delivers breath-taking danger, desire, and the dark heart of magic.
My Review
***I received this ebook from NetGalley and the Publisher in return for my honest opinions. All opinions are my own.***
I enjoyed how this book was written, while it is the second in a series, I felt like even if you were starting with this one and not the first one, you would do fairly well understanding what was going on. No you wouldn't understand who some people were or who the really evil guy is, but you would get the idea anyway.
I loved Becca's gift. For my whole life I have wanted to know what animals are thinking....to the point that I often speak for them lmao. Yes that is right folks, I'm the weirdo that talks to her animals and answers herself back in another voice lol. I absolutely wish there had been more interactions with the animals than there were, but it was great with that there was.
This book has carried on sort of where the last one left off, we do finally get to meet Becca and although we know she has two sisters, she is unaware of this. When the sheriff makes her aware of some pets coming up missing that are all black, Becca thinks it strange but thinks it may be kids just up to no good since Halloween is around the corner. When she finds Owen digging a grave and finds the corpses of the animals in his former home she and he both are concerned.
While Becca has always cared for Owen, he left her when they were younger and she didn't know the real reason. When her meddling father finds out he is back he goes again to talk to him and tells him to stay away from her again. After much drama in town and attempted murder to boot, we find out all is not as it appears and things go from weird to worse. Becca is to be a sacrifice and the evil Roland is trying to come back to this side of things.
I would say this book has a rating of four stars with a steamy rating of three. I really like this series and I cannot wait to begin the last in the series!