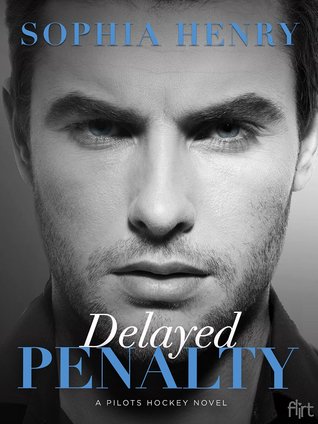 Description
She closed her heart long ago. He just wants to open her mind. For fans of Toni Aleo and Sawyer Bennett, the debut of Sophia Henry's red-hot Detroit Pilots series introduces a hockey team full of complicated men who fight for love.
Auden Berezin is used to losing people: her father, her mother, her first love. Now, just when she believes those childhood wounds are finally healing, she loses something else: the soccer scholarship that was her ticket to college. Scrambling to earn tuition money, she's relieved to find a gig translating for a Russian minor-league hockey player—until she realizes that he's the same dangerously sexy jerk who propositioned her at the bar the night before.
Equal parts muscle and scar tissue, Aleksandr Varenkov knows about trauma. Maybe that's what draws him to Auden. He also lost his family too young, and he channeled the pain into his passions: first hockey, then vodka and women. But all that seems to just melt away the instant he kisses Auden and feels a jolt of desire as sudden and surprising as a hard check on the ice.
After everything she's been through, Auden can't bring herself to trust any man, let alone a hot-headed puck jockey with a bad reputation. Aleksandr just hopes she'll give him a chance—long enough to prove he's finally met the one who makes him want to change.
Review
***I received this ARC from NetGalley in return for my honest opinions, all opinions are my own and no compensation has taken place.***
God I don't know how many times I have to say it, I love books that revolve around sports. Athletes are just sexy beasts lol. Aleksandr is exactly what I needed. Again...how many times do I have to tell you I love Russians??!!! Gah!!! Yes it's a different author as far from mafia as you can get lol, but there is just something so sexy about a Russian.
Now on to my review....Auden is a pretty cook chick, since she has lost her scholarship which paid for college she now has to earn the money. What better way than translating for a minor-league hockey player. While out with friends Auden meets a sexy as hell man that has an accent and tries to pick her up with a horrible pick up line. When that fails they are eyeing each other as he leaves with some other chick. When she arrives for her first day of work...bam...it's sexy guy from the bar. What are the odds? After figuring out that he speaks very good English and only wants a translator for publicity appearances, he gives her a bit of a hard time by messing with her translating.
There are a lot of funny conversations that take place, but there was one that blew me away...after meeting the grandparents that raised her I was a bit taken aback at the way her grandfather treated her when she confronts him about a very serious subject. It really broke my heart and while things are resolved between the two of them, I just don't see how they treated her like this. That was a big part of the book I didn't like. Now, I really enjoyed the book and I know I'm going to enjoy the series, and that is why I am rating it in at four stars!!!!