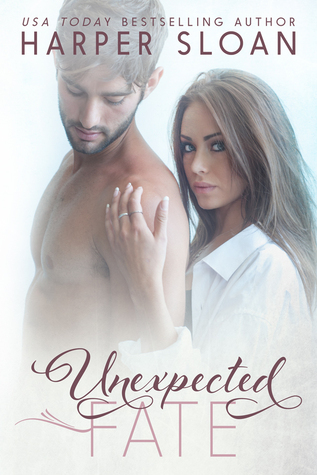 Publication Date: February 17, 2015
Have you ever felt like you were living your life for a future that was predetermined? Like there was some bigger picture you just prayed you would someday see clearly? That picture has been crystal clear to me since I was old enough to recognize it for just what it was.
Or I should say recognize him for who he was.
I've loved Cohen Cage since I was a small child. He's been my everything for the last twenty-two years. I've loved him through every girlfriend he's ever brought home. Through his college years and then mine. I've loved him through two deployments. And ever since the day I told him how I felt, he's acted like I'm a stranger.
My name is Danielle Reid, and it's time for me to get my man.
Our future is an unexpected fate, and no matter what our parents, siblings, and friends say…it's going to be worth every second of the fight to make it happen.
I had to save up for awhile to be able to fit this book in my budget...not that it was that expensive , just that it was an unnecessary expense . So, yesterday I was able to buy it and I finished it today! it was everything I could have hoped for and more. all of the feelings and emotions that are expressed in this book go above and beyond, which is absolutely normal for this author because every time every one of her books I usually end up either laughing my butt off or crying my eyes out... Also sometimes a little of both lol. Well it only took me not even a full day to read this book thanks to the fact that it was so well written. I love being able to get lost in a book to the point where I no longer know what time it is, where I am, or what's going on around me. Of course that is when my husband does get upset with me then I get the yelling and screaming from the kids about me not paying attention to them. I have read every book by this author and have loved every single one of them. I love how she carries out the stories of all of her characters so we know what they're up to even when they're older and the fact that she has turned their kids into a new series, it's just like being part of a family and trying to keep up with what's going on in their lives. I cannot wait to read more of what she has in store for us. I'm rating this book in at five hearts!!!