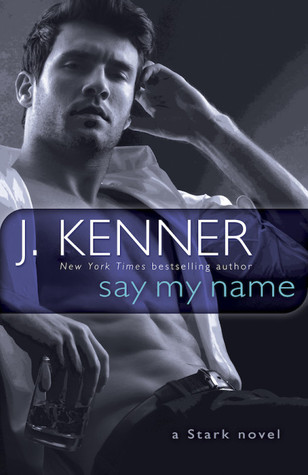 Description
New York Times bestselling author J. Kenner kicks off a smoking hot, emotionally compelling new erotic trilogy that returns to the world of her beloved Stark novels: Release Me, Claim Me, and Complete Me. Say My Name features Jackson Steele, a strong-willed man who goes after what he wants, and Sylvia Brooks, a disciplined woman who's hard to get—and exactly who Jackson needs.

I never let anyone get too close—but he's the only man who's ever made me feel alive.

Meeting Jackson Steele was a shock to my senses. Confident and commanding, he could take charge of any room . . . or any woman. And Jackson wanted me. The mere sight of him took my breath away, and his touch made me break all my rules.

Our bond was immediate, our passion untamed. I wanted to surrender completely to his kiss, but I couldn't risk his knowing the truth about my past. Yet Jackson carried secrets too, and in our desire we found our escape, pushing our boundaries as far as they could go.

Learning to trust is never easy. In my mind, I knew I should run. But in my heart, I never felt a fire this strong—and it could either save me or scorch me forever.

Say My Name is an erotic romance intended for mature audiences.
Publication Date
April 14, 2015
My Review:
*** I received this copy from the Publisher and NetGalley in return for my honest opinions.***
I hate to sound redundant, but so far I have yet to find a book by this author that I dislike. Which is why I wanted so badly to be on her Street Team and help to promote her hard work to everyone I possibly can. I love how well rounded she is in her stories, she can do paranormal as well as the hot sexy everyday guy. I really felt this book took a deep look into our heroine's inner turmoil's and problems she has gone through and still goes through. I love how we have the backstory on her and Jackson and what they go through together throughout the book and the story. While I don't want to give away anything in the book,....because I think you should buy it when it comes out yourself...I really have to stress that not only did I enjoy their story, but I was able to get lost in the story too. I am rating this book in at four hearts and cannot wait to read the rest of the trilogy!!!