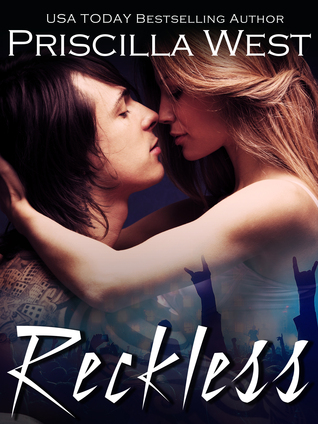 Description
Everything about him warned me to stay away.
I'd seen bad boys before, but he had it all and more. The rippling muscles covered in tatts, the piercing eyes hiding dark secrets, the silky voice that could make a girl come with just a whisper . . .
He was exactly the type of guy that would get me in trouble, but when he jumped off the stage, inked skin glistening with sweat and breathed his seductive words into my ear, I couldn't resist the temptation.
It was supposed to be the best one-night stand of my life, but fate didn't let it play out that way. Things happened. I got upset. I got hasty. And worst of all, I got reckless.
After that disaster, I thought it was the last I'd see of him. But what I didn't know was that I'd started something.
Something that could shatter the very thing I had worked so hard to protect.
I should have known back then that the most seductive things in life are also the most dangerous.
——————————
Reckless - Book One of Two
Reckless 2- Book Two of Two (Coming Fall 2014)
My Review
*
"I received a copy of this book from Netgalley and the publisher in return for my honest opinion*
The beginning of this book was intense more than anything. I love how Riley leaves the poor guy with blue balls haha. When it turns out she is to be the bands accountant I had to skile because of who was in the band. The attraction between them is inevitable, you know someone is going to cave. Sometimes I felt like there was something deep and troubling about Jax. As the story and drama unfolds I also feel like even though their connection is explosive, they really aren't that good for each other. When things blow up and they end up going somewhere and she finds out some secrets about him, at first I was happy he had shared, but I knew in the back of my mind that no good would come of it. The cliff hanger at the end, while I was expecting it, was UNBELIEVABLE!! I am awaiting the next installment very impatient to find out what happens next!
About The Author
Priscilla West is the author of the Surrender Series and the USA TODAY Bestsellers, Wrecked, and Rescued.
Her next book, Reckless, will be released on August 4th, 2014.
She enjoys: cuddles, men in suits, eskimo kisses, life-sized teddy bears, and eggs over medium.
You can find her at priscillawest.com