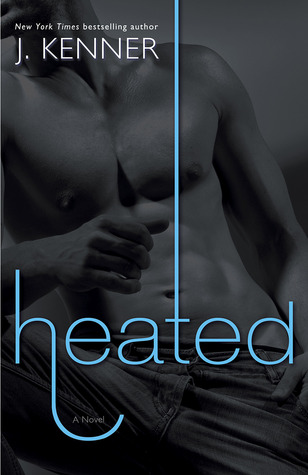 Description
I knew better than to risk my heart.
But fierce passion comes at a high price.
I grew up believing in right and wrong, good and evil, black and white. I knew better than to trust. And then I met Tyler Sharp.
Bold, charming, and dangerously sexy, Tyler always gets what he wants. But his smile can be deceiving, his dealings sordid, his ambitions ruthless. I thought I was the one woman strong enough to resist him, but our need for each other was too urgent to deny.
One look and I was in trouble. One touch and I was hooked. One night and I became his.
And now that I've fallen, there's no going back.
My Review

* "I received a copy of this book from Netgalley and the publisher in return for my honest opinions"*
In this second book of the Most Wanted series we are taken into the life of Tyler Sharp who is not only sexy as hell but a ruthless businessman. When Sloane, who is a detective and looking for someone, first meets him I could feel the chemistry right away. I love these alpha men and the things they do, but I was a little concerned after one incident and kind of upset for a bit too. Of course being the fan of J.Kenner that I am, I kept reading with breathless anticipation, hoping it would turn around.....When shit hits the fan I was almost squealing with the excitement of everything going on. I want everyone to read this one for themselves so I won't be divulging pertinent information here, so get on it people!! Get your own copy!
About The Author
J. Kenner spent more than ten years as a litigator in Southern California and Central Texas, using her rare free time to indulge her passion for writing. California born, she now lives—and writes—in Texas, with her husband and daughters.