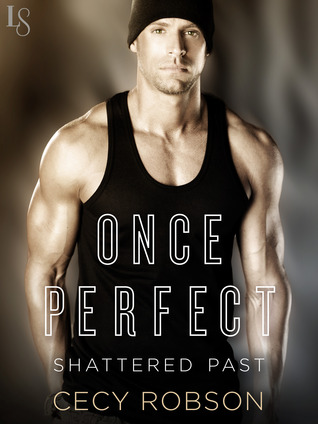 Description
His life was never easy. Hers wasn't supposed to be this hard. They come from differnt worlds, but fate lures them together in a way neither expected in Cecy Robson's raw, steamy New Adult debut------- perfect for fans of Monica Murphy and J. Lynn.
Evelyn Preston's future once looked perfect------- until her wealthy father was caught in an embezzlment scandal and took his own life. Alone and struggling to pay her college tuition and bills, Evelyn finds a job as a waitress at the ultra hip nightclub Excess, where she used to have more in common with the privledged private-school clientele than her fellow staff members. But something attracts her to the sexy six -foot- four bouncer and underground MMA fighter Mateo Tres Santos. Although they've led different lives, their troubled past bonds them in both survival and love.
Mateo is ex-army who wound up in prision for assaulting the man who harmed his sister. Now he is feeling the same protective impulse for this petite blonde waitress. When Evelyn experiences a panic attact at the club, Mateo comes to her rescue. And when Mateo is wounded shielding her from a brawl, Evelyn returns the favor and comes to his aid.
As their attraction intensifies, Mateo is determinded to find out what nightmares are lurking in Evelyn's past----even if that means tackling his own to save her.
My Review
*** I received this copy from Netgalley and the publisher in return for my honest opinion. ***
Oh how I loved this book!! Evelyn is a former rich girl used to having everything she needs, now she is having to work hard to earn money to survive. She is going to school to be a nurse as well as working as a waitress. When she has a panic attack while getting supplies out of a storage room, Mateo, the guy she has been crushing on for awhle, rescues her and she finally sees that he may like her too. What they go through together and seperatly is just so interesting and makes you want to read more.
What I loved and didn't love about the book: I love how when the shit hits the fan Mateo is there for Evelyn in all ways. Even when it seems like he is pushing her away, he is really just trying to do what he feels is best for her and not himself. I really liked the relationship she seems to have with her friend and roommate. Love the way Mateo is so protective of his family and friends. Love the MMA parts lol, who doesn't like a sexy fighter.
I hate how she doesn't want to watch him fight, I do not like how apparantly everyone has been lying to her for quite awhile about her past and have in my opinion prevented her from seeking the help she needed. I did not like the ex....I got the creepy vibes from him and when we find out what happend to their relationship....yeah....creepy feelings figured out we will say. I do not like how in the beginning she judged Mateo simply for having been in prision without knowing the whys of it.
Overall I loved the book and the drama and excitement it had in it. I am rating it in at FIVE STARS!!!!!
About The Author
Cecy Robson is the Penguin Random House New Adult author of Once Perfect, Once Loved, and Once Pure, and the award-winningg author of the Weird Girls Urban Fantasy Romance series. A self-proclaimed professional napper, Cecy counts among her talentsa jaw-dropping knowledge of useless trivia, the ability to make her hair big, and a knack for breaking into song despite her family's vehement protests. A witer, registered nurse, and mother living in the South, Cecy enjoys spending time with her family and silencing the yappy characters in her head by telling their stories.
Connect with Cecy onine at: